Simple, Affordable, Memorable
We believe that exclusivity and impeccable taste should be accessible to everyone, regardless of their budget. That's why we offer a range of simple, affordable, yet memorable items, such as our handcrafted candles and pottery, that make for the perfect gift or personal indulgence. Whether you're looking for a special treat for yourself or a thoughtful present for a loved one, we invite you to explore our collection and discover the magic of Whit Wanders & Co.
Our Promise

Our handmade products are crafted to your specifications making them uniquely yours. We specialize in apparel for the whole family and rustic décor. We also make custom items for community events, sports teams, bachelor/bachelorette parties and weddings. We make sure that love and appreciation are put in every order placed with us, and we sincerely thank you for utilizing our small business.

Return Policy

We have a 30-day return policy, which means you have 30 days after receiving your item to request a return.

Our Why

Whit Wanders was proudly founded in 2022 on the principles of providing handcrafted high-quality, American made merchandise at an affordable price. We are compassionate about shopping small and supporting local business. Love and appreciation are put into every order fulfilled with us. We are a small business with a big heart.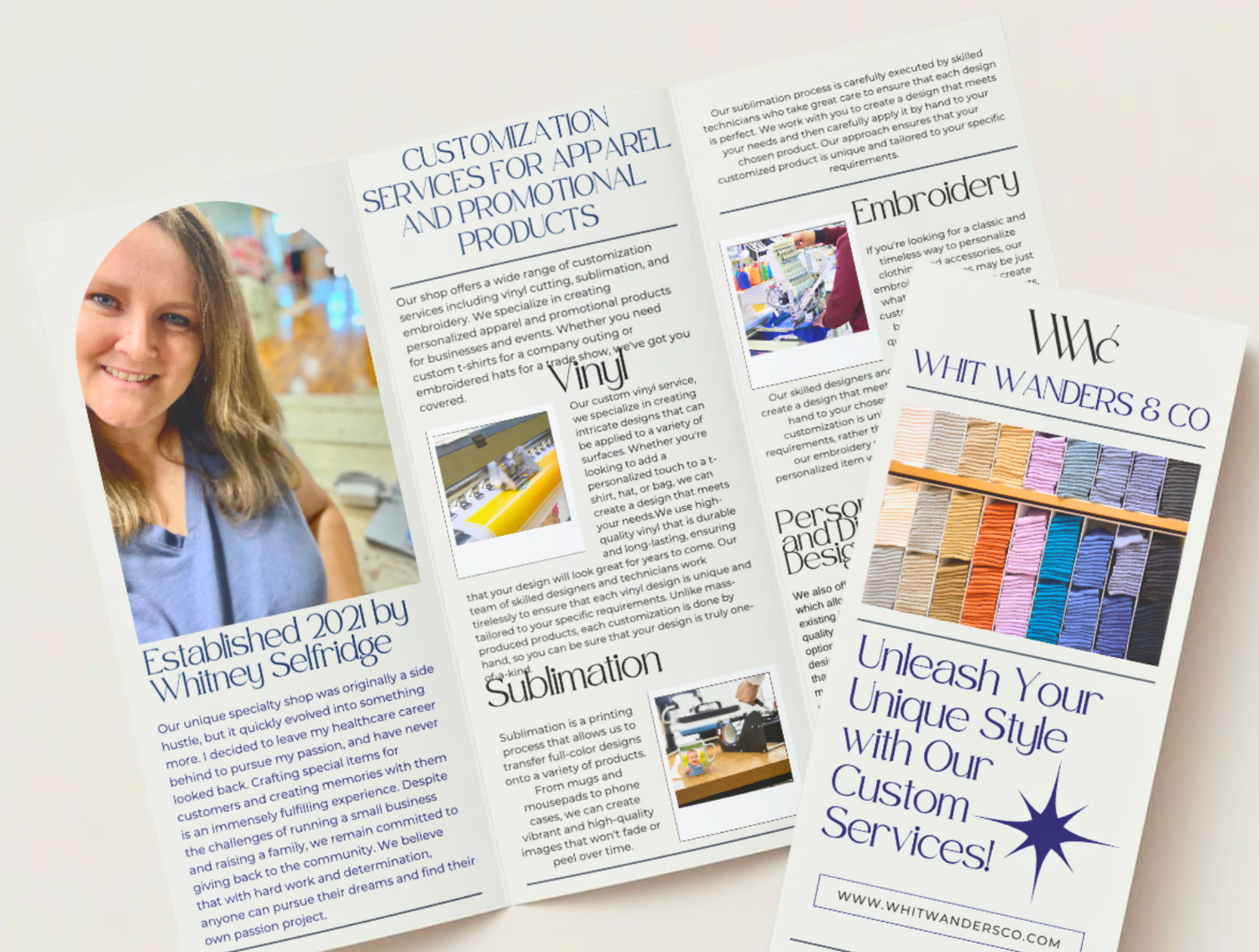 Custom Creations Available Online and or In-Store in Leslie, MI
In addition to our store in Leslie, MI, shoppers can also order online and have their purchases shipped directly to them or pick up in store.
Shop at a family clothing store unlike any other. To learn about what we currently have in stock, shop online or stop in and shop today!
Contact Us